2022 Edition of the Energy Regulation and Markets Review
We are pleased to share that our Gbite Adeniji, Jumoke Fajemirokun and Abdulganiyu Mustapha are on the Law Reviews Expert Panel for the 11th edition of the Energy Regulation and Markets Review and have authored the Nigeria Chapter of the publication. The chapter summarizes the key features of the regulatory regime for the energy sector in Nigeria, covering electricity, natural gas and renewable energy sectors markets. It covers the key regulatory institutions, major licensing requirements, market structure, tariff and price regulation, access restrictions and recent developments. It has been updated to include changes introduced by the Petroleum Industry Act, 2021 in respect of the licensing and economic regulation of gas transportation and distribution infrastructure.
Reade the publication here.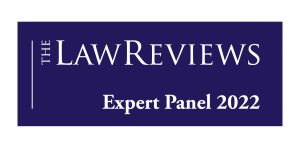 Published on July 7, 2022

Providing bespoke transactional, regulatory and legal advisory services to businesses and projects in Nigeria's energy, resources and infrastructure sectors.
3rd Floor, South Atlantic
Petroleum Towers
1 Adeola Odeku Street
Victoria Island
Lagos, Nigeria