ENR Advisory's Partners Contribute to Lexology's Getting the Deal Through: Mining 2021
We are pleased to inform you that our 'Gbite Adeniji and Jumoke Fajemirokun have authored the Nigeria chapter of Lexology's Getting the Deal Through (GTDT): Mining 2021.
GTDT Mining: 2021 is a quick reference guide on the regulation of the mining industry across 22 countries. It covers ownership and acquisition of mining rights and title to minerals; restrictions on foreign parties; state participation, expropriation and compensation mechanisms; duties, royalties and taxes, including stabilisation mechanisms; business structures; financing sources and security regime; restrictions on movement of goods, services, people and capital in connection with mining activities; environmental, closure and remediation, health and safety, labour, social and community, and international law issues; anti-bribery and corrupt practices; and recent trends.
Published on June 17, 2021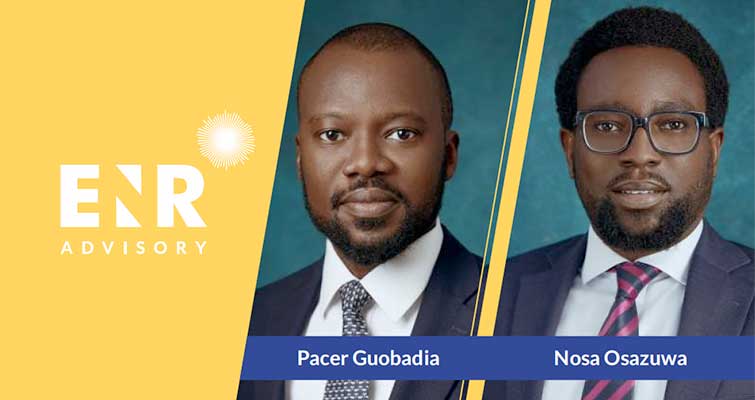 New partners Pacer Guobadia and Nosa Osazuwa!
ENR Advisory is pleased to announce that Pacer Guobadia and Nosa Osazuwa, who have been at the core of the firm's work over the years and have become respected energy and natural resource lawyers in their own right, have been admitted into partnership effective June 1, 2021.
Pacer is a seasoned lawyer with excellent negotiation, transaction and project development experience acquired from his practice as external and in-house counsel at top law firms and organizations, hence the IFLR 1000 feedback – "a wealth of experience in contract drafting and negotiation. Always provides alternative ways of solving legal problems".
Nosa is a very experienced commercial lawyer who joined the firm in February 2017 and regularly provides legal support to our clients on asset acquisitions and divestments, financings, as well as on contractual and regulatory matters related to their oil and gas operations and projects.
Managing Partner, 'Gbite Adeniji, comments "these two excellent lawyers are the future leaders of the practice and will work with the current partners over the next few years in ensuring the transition of our practice into a new era in tandem with the nascent changes in our focal sectors".
Published on June 9, 2021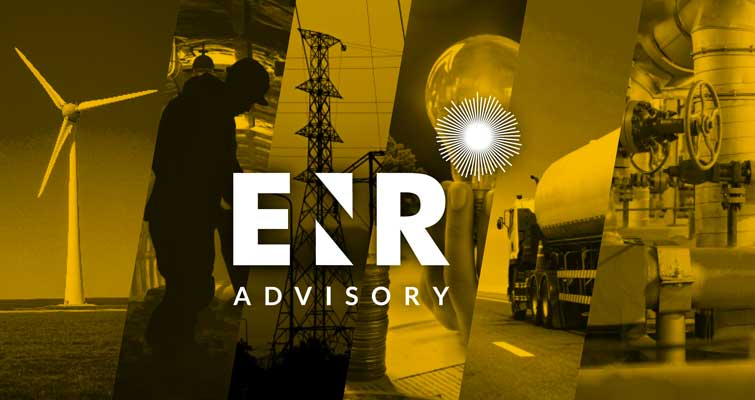 The global energy industry is in transition. . . so is our firm!
Since the establishment of ADVISORY Legal Consultants in 2012, the firm has been providing a specialised legal service to Nigeria's energy and natural resources sectors. Some of our pioneering assignments include advising on the development of a Network Code that will provide for competitive access into the West African Gas Pipeline; a ground-breaking template Gas Development Agreement which will unlock gas resources discovered by production sharing contractors in several oil mining leases in Nigeria; the largest methanol project on the continent; the first crude oil terminal to be privately developed in Nigeria; a tolling gas pipeline and processing project, gas distribution projects and, electricity generation projects.
We are also proud of our contributions to the petroleum sector and the wider economy. In particular, 'Gbite Adeniji, our Managing Partner, is well known for his significant contributions in the development of policy legal and commercial frameworks for Nigeria's oil, gas and mining sectors. These include the development of Nigeria's National Petroleum Policy and National Gas Policy, the development of the Gas Flare Commercialization Programme, pursuant to Nigeria's climate impact (COP21) commitments, advising on various versions of the Petroleum Industry Bill, the preparation of the Flare Gas (Prevention of Waste and Pollution) Regulations 2018, the National Domestic Gas Supply & Pricing Policy and implementing Regulations, the Downstream Gas Bill and the commercial agreements used for supply of gas in the domestic market today.
Our body of work has yielded a cohesive team of authentic energy and natural resources lawyers who engage on a daily basis with clients in our focal sectors. We believe this is why we have been described as:
"A rare specialist in a market heavily saturated by full service firms"
IFLR1000
"Extremely responsive, timely and on point! Expert in their domain"
Project Finance Client in IFLR1000
"Pioneering work on major gas infrastructure projects that are firsts in West Africa."
Chambers Global
However, the global petroleum, electricity and mining sectors are in transition, and so is our firm.
We are proud to announce that effective June 1, 2021 our brand name and corporate identity will change from ADVISORY Legal Consultants to: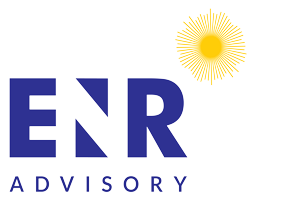 Our new identity has been designed to acknowledge the fundamental shifts in process within the Energy and Natural Resources sectors and to acknowledge our deepening specialisation as lawyers focused on providing advisory services to clients in these sectors. Thus, ENR Advisory represents an evolution from our origins whilst connecting with the exciting opportunities ahead of us in a post – PIB, energy transition and renewable energy era
The change of name will not involve any modifications to our culture or the quality of the services that we provide – except that we commit to providing even better quality and more value – added service to our clients.
'Gbite Adeniji
Managing Partner
Published on June 1, 2021
ADVISORY's Client, Brass Fertilizer and Petrochemical Company Limited, Secures Final Investment Decision on the Development and Construction of the First Methanol Production Facility in Nigeria
ADVISORY, Legal Consultants is pleased to announce that our client, Brass Fertilizer and Petrochemical Company Limited (BFPCL), has secured a Final Investment Decision from DSV Engineering Limited (DSV), Nigeria National Petroleum Corporation (NNPC), and the Nigeria Content Development and Monitoring Board (NCDMB) (sponsors), for the construction of the first ever methanol plant in Nigeria.
The $3.6 billion project, which comprises a world-scale 2 x 5,000 MTPD methanol production facility and a 500 MMscf/d gas processing plant, will be located in a designated oil and gas free trade zone, in Odioama, Brass Island, Bayelsa State and will unlock stranded gas reserves to meet methanol demand in Nigeria's domestic and export markets whilst creating significant employment opportunities and fostering the development of the host community.
As Project Counsel, ADVISORY, Legal Consultants has assisted the developers to negotiate and finalise key project agreements including equity raise documentation, the Gas Sales and Purchase Agreement (GSPA) between BFPCL and the NNPC/Shell Petroleum and Development Company Joint Venture (SPDC JV), as well as the Project Management Consultancy contract with TATA Consulting Engineers Limited (TCE), India.
Managing Partner, 'Gbite Adeniji commented: "It is a matter of immense privilege and pride for us at ADVISORY, Legal Consultants, to be able to associate ourselves with this project right from its foundation. We thank the promoters of the project for their confidence in our firm and the opportunity to be part of this ground-breaking project."
We look forward to providing continued support to BFPCL as it attains other project milestones, such as the attainment of financial close and the eventual delivery of a world-class methanol and gas processing project.
Below are pictures from the FID Ceremony, which held on January 29, 2019, at Transcorp Hilton, Abuja.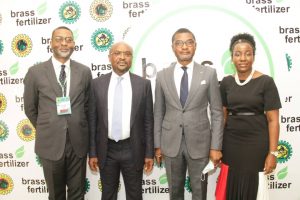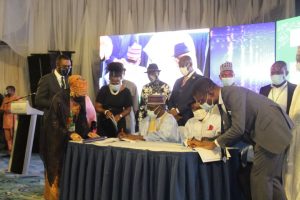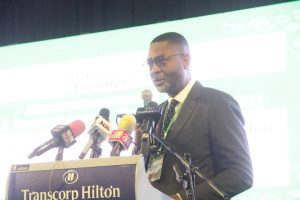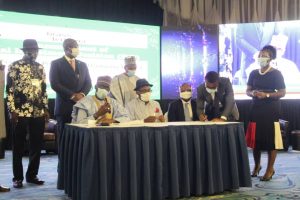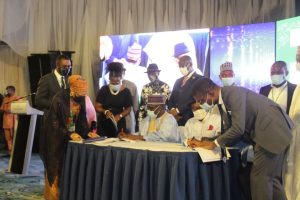 Published on January 29, 2021
Our partner, Mr Ike Oguine, has decided to take temporary leave of absence from the firm. He has made this decision in response to allegations made against him in the course of proceedings instituted by the Federal Government of Nigeria to set aside a high-profile arbitration award. These allegations relate to the period during which he served as Coordinator, Legal Services of the Nigerian National Petroleum Corporation. Mr Oguine denies any wrongdoing but considers it desirable to take this leave of absence to enable him devote his time to dealing with the said allegations and to ensure that publicity from the ongoing proceedings does not adversely affect the firm and its clients.
Published on September 21, 2020

Providing bespoke transactional, regulatory and legal advisory services to businesses and projects in Nigeria's energy, resources and infrastructure sectors.
3rd Floor, South Atlantic
Petroleum Towers
1 Adeola Odeku Street
Victoria Island
Lagos, Nigeria