Pacer is a seasoned commercial and energy lawyer with a strong track record of projects and transactions.
He was in-house counsel with Total E&P Nigeria Limited for a few years during which he advised the company on regulatory and tax compliance, JV finance, high profile disputes and contracting for several upstream transactions and projects, including Total's domestic gas sales to power plants, petrochemical plants, and LNG producers in fulfilment of its domestic market obligations. Prior to working at ENR ADVISORY, Pacer was with the energy and projects practice of a tier 1 commercial law firm in Nigeria where he advised on several energy sector M&As and financings, power sector privatisations, upstream oil and gas JVs, local content JVs and oil and gas tax reviews and PSC arbitrations.
His project experience includes advising a project sponsor on the development of a $3.5bn integrated gas and methanol production facility in the Niger Delta; advising a global LNG midstream infrastructure company on an upstream asset acquisition; advising on the development of the first tolling offshore gas pipeline system and a 400mmscf/d gas processing facility that will monetise gas reserves from a deep offshore PSC acreage.
Pacer advised on the development of an industry template Gas Development Agreement to provide the basis for the development of gas resources within PSCs in Nigeria. He is also advising on the financing ($350m) and development of the first indigenous oil terminal in Nigeria – a 1 million bbl per day oil terminal with associated pipeline and processing infrastructure.
He has also advised an LNG business on a market study with respect to investment and gas importation – related laws in 12 destination countries across 4 continents.
Pacer has been involved both as an external and in-house counsel in managing several high-profile commercial disputes (litigation and arbitrations) arising from the upstream oil and gas sector. He recently advised Chevron on the resolution of a ~$10bn project development cost dispute and the negotiation of an alternative financing structure for the operation of the EGTL plant. He is also advising on an ICC arbitration arising from funding defaults by a technical and financing partner in an upstream JV.
MEMBERSHIPS & AFFILIATIONS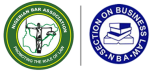 "Good listening and implementation of feedback. A wealth of experience in contract drafting and negotiation. Always provides alternative ways of solving legal problems. Sincere and upfront with advice especially when he disagrees with the client's inclinations."

Providing bespoke transactional, regulatory and legal advisory services to businesses and projects in Nigeria's energy, resources and infrastructure sectors.
3rd Floor, South Atlantic
Petroleum Towers
1 Adeola Odeku Street
Victoria Island
Lagos, Nigeria