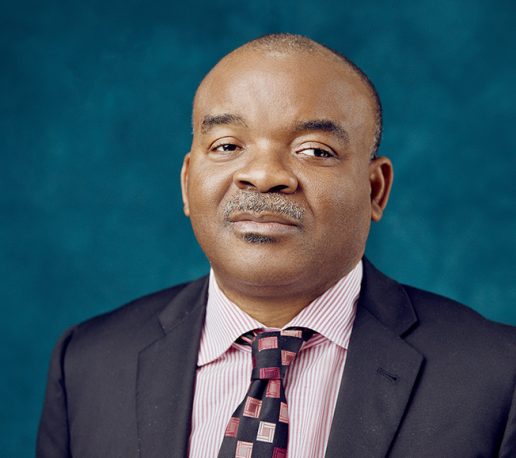 Ike Oguine is one of the founders of the firm. He has more than 25 years of experience in the oil and gas industry during which he spent over 20 years as in-house counsel with Chevron, rising in January 2008 to General Counsel for Chevron's Nigeria and Mid-Africa Business Unit (covering Nigeria, Benin, Chad, Cameroun, Ghana, Liberia and Togo), and director of Chevron's 16 companies operating in the Business Unit. For 4 years, Ike served as a member of the leadership team for the Business Unit dealing with a host of management and strategic matters.
Ike advised on Chevron's entire spectrum of oil and gas transactions and operations. He was Chevron's Lead Counsel for the West African Gas Pipeline ("WAGP") Project – the first and only gas pipeline in West Africa constructed across 4 countries, the Escravos Gas to Liquids ("EGTL") Plant, the Brass LNG Project and the OKLNG Project. He also advised on several acquisitions and disposals of assets, including the transfer of Chevron's interest in Brass LNG to Total, and was counsel to Chevron in the Chevron-Texaco merger in Nigeria. Notably, he was Chevron's representative on the working group composed of industry representatives and external consultants that developed the framework for domestic gas aggregation in Nigeria and a model Gas Sales and Purchase Agreement for use by the industry.
During his tenure as chair of the legal committee of the Oil Producers Trade Section ("OPTS") of the Lagos Chamber of Commerce, Ike worked closely with all the petroleum majors in Nigeria as well as several independents. He participated in legislative policy formulation and led advocacy efforts with executive and legislative officials in Nigeria and government officials in various agencies across the West African sub-region from Ghana to Chad to Cameroun as well as with regional bodies such as ECOWAS and the West African Gas Pipeline Authority. He led several negotiations with communities close to the petroleum producing areas of Chevron and worked closely with government officials on security, community issues, labour disputes, land acquisition and compensation.
In recognition of the depth of his experience in oil and gas matters, Ike was appointed in April 2014 by the President of Nigeria to serve as the Company Secretary/Legal Adviser to the Nigerian National Petroleum Corporation (NNPC). He held this position till May 2015.
MEMBERSHIPS & AFFILIATIONS



"Ike Oguine is a "brilliant solicitor" who commands an impressive reputation in Nigeria's oil and gas space. He is skilled in gas infrastructure and power projects, and is sought out for his knowledge of LNG issues."
– Chambers Global 2019
Admitted as Barrister & Solicitor, Nigeria in 1985

Providing bespoke transactional, regulatory and legal advisory services to businesses and projects in Nigeria's energy, resources and infrastructure sectors.
3rd Floor, South Atlantic
Petroleum Towers
1 Adeola Odeku Street
Victoria Island
Lagos, Nigeria