Jumoke Fajemirokun has extensive transactional and project development experience in the energy, infrastructure and mining space. She was formerly key member of the energy, natural resources and infrastructure practice of a leading full-service law firm in Nigeria. She later worked with the World Bank in Washington DC where she provided support to the World Bank Group's Sanctions Board in reviewing integrity compliance issues that arise in the procurement and execution of infrastructure projects financed by the World Bank. In 2019, she led a team constituted by the Rural Electrification Agency to support the Nigerian Electricity Regulatory Commission in fast-tracking the licensing of mini-grid developers under the solar-hybrid mini grid programme of the Nigerian Electrification Project.
Jumoke routinely advises clients on policy, regulatory, transactional and project development issues across the energy sector value chain. Her recent deal experience includes advising a project sponsor on the development of a $3.5bn integrated gas and methanol production facility, a global LNG midstream infrastructure company on the development of an integrated LNG-to-power project; a Nigerian exploration and production company on the negotiation of production sharing contracts with the Government of Uganda during the first competitive licensing round in Uganda, a gas producer on the supply of gas produced offshore Nigeria to a power plant in Ghana via the West African Gas Pipeline, and a Fortune 500 global oil service company on its contractor financing transactions with a number of upstream oil and gas operators. She has also provided support to government agencies in Nigeria on formulating policies and reforms that promote infrastructure development through public-private-partnerships.
She is a recipient of the "40 under 40" Nigerian Rising Star Award for 2019 in recognition of her contributions and commitment to the legal profession.
MEMBERSHIPS & AFFILIATIONS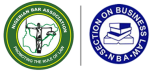 "Fantastic lawyer that provided the essential support required to ensure that our negotiations with the Government were effective and provided results."
– ILFR 1000, Finance and Corporate
(Client feedback)
Nigeria, 2004

New York, 2013

Providing bespoke transactional, regulatory and legal advisory services to businesses and projects in Nigeria's energy, resources and infrastructure sectors.
3rd Floor, South Atlantic
Petroleum Towers
1 Adeola Odeku Street
Victoria Island
Lagos, Nigeria