Nosa brings extensive commercial law expertise to the ENR ADVISORY team. He regularly advises clients across several practice areas – energy, infrastructure and banking and finance, and on related merger and acquisition and project development transactions. Nosa advises clients on a range of matters arising from oilfield operations and has significant expertise in drafting specialist energy documentation such as gas and power offtake agreements, joint operating agreements, crude handling agreements and farm-in agreements.
His oil and gas project development experience includes several notable transactions such as the review and revision of the legal and regulatory framework underpinning the West African Gas Pipeline Western Interconnection Project that allows the bi-directional injection and flow of gas on the pipeline, the financing and development of a ~$350m crude oil evacuation and export terminal project for evacuating stranded crude oil production from Nigeria's Niger Delta region, and the development of an integrated ~$3.5bn 10,000 MT methanol plant and a 1 bscf/d gas processing plant and associated facilities.
Nosa has also advised clients on several merger and acquisition transactions in the oil and gas, e-commerce, telecommunications and maritime sectors. He advised Chevron on the assignment of a 45% Contractor interest in the OML 132 PSC, and its acquisition of shares held by Sasol in the joint venture company established for the operation of the Escravos Gas to Liquids (EGTL) plant. He also advised on the acquisition by China Merchants Holdings (International) Company Limited of a 47.5% stake in a Nigerian port terminal concessionaire; Tenaris' acquisition of a 40% stake in a Nigerian pipe coating company; Helios' acquisition of a stake in Nigeria's largest switching company, Interswitch; and Naspers acquisition of a 50% stake in a premier online marketplace company and its subsequent co-financing of the target with a Swedish investment company, Investment AB Kinnevik.
Nosa was previously a senior lawyer at a leading law firm in Nigeria, where he advised on infrastructure projects such as the development of the first private deep sea port in Nigeria under a concession agreement with the Nigerian Ports Authority backstopped by a sovereign guarantee; the Doppelmayr Seilbahnen GmbH's proposed development of an aerial cable car transport system for Lagos State and Nagarjuna's development of a petrochemicals and fertiliser plant in Delta State's Koko Free Trade Zone.
MEMBERSHIPS & AFFILIATIONS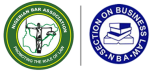 Providing bespoke transactional, regulatory and legal advisory services to businesses and projects in Nigeria's energy, resources and infrastructure sectors.
3rd Floor, South Atlantic
Petroleum Towers
1 Adeola Odeku Street
Victoria Island
Lagos, Nigeria